Due to an exclusive strategic partnership between Dubai Exiles Cricket Club and Rajasthan Royals Academy – UAE Exiles Cricketers will be able to benefit from top class coaching this season.
Dougie Brown is a cricketing all-rounder who represented Warwickshire County Cricket Club for over a decade and has played for both England and Scotland at One Day International level. He coached first class cricket in England from 2007 to 2016 and the UAE National Cricket team from 2017 to 2020.
At the end of the 2007 season Dougie retired from playing professional cricket to take up a coaching role at his beloved Warwickshire County Cricket Club – the first-class county cricket club founded in 1882 and based at Edgbaston cricket stadium in Birmingham, England.
Dougie is highly respected in cricket media circles. He is frequently engaged as a summariser by the BBC (British Broadcasting Corporation) and often features on BBC 5 Live's extremely popular programme 'Test Match Special'.
Dougie played for Warwickshire County Cricket Club from 1992 to 2007 during which time he scored more than 12500 runs and took over 850 wickets at first-class and list A cricket. He also played One Day International cricket on 25 occasions representing both England and Scotland.
Jacques Stolz is recognised as one of the popular and impactful young coaches in the UAE. Following a decade in South Africa coaching in educational settings, Jacques has spent the last 4 years in UAE nurturing developing players.
Jacques specialises in group and 1-1 coaching and has an impressive biography of player's that he's supported.
With a detailed understanding of the learning process, of cricket, and how to create enjoyable and challenging learning environments, Jacques skills are very much sought after. Every player that works with Jacques can be sure to find their time rewarding and enjoyable as well as leaving them better prepared to make an impact and win games of cricket!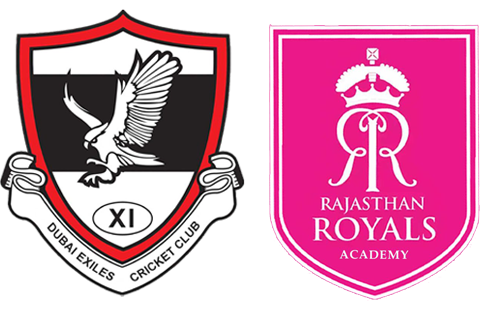 Dubai Exiles Cricket Club's exclusive strategic partnership with Rajasthan Royals Academy UAE
Dubai Exiles Cricket Club shares the same, club, community, enjoyment, and player development values as Rajasthan Royals Academy UAE. Dubai Exiles CC is a cricket club in the truest of sense. Both are committed to creating an enjoyable yet challenging environment for cricketers to learn, practice, play and develop. The ambition of this exclusive partnership is to create opportunities for UAE based players to improve as players on and off the pitch and, ultimately, feed them into the Rajasthan Royals High Performance Programme.
Dubai Exiles Cricket Club is an amateur cricket club based at The Sevens Cricket Grounds in Dubai. The club is multi-national and welcomes anybody who wants to enjoy playing cricket with like-minded cricket club members. Dubai Exiles Cricket Club plays in the highest cricket leagues, the Dubai Super League and the DCC League of Mammoths, as well as leagues in Sharjah, Victoria Weekdays Champions Cup and The Alliance Friday Bash (T20) as well as tournaments in Ajman.
In the 2020-21 season Dubai Exiles Cricket Club played 102 matches and ensured that club members had every opportunity to e enjoy playing cricket in the United Arab Emirates.
If you'd like to get involved, play your cricket at Dubai Exiles CC, and have exclusive, discounted, access to Rajasthan Royals Academy UAE as well as develop and advance your cricket with, what we believe, is the highest level of club coaching in the UAE, you can sign-up for the 2021-22 season by following the 'Sign Up' links below: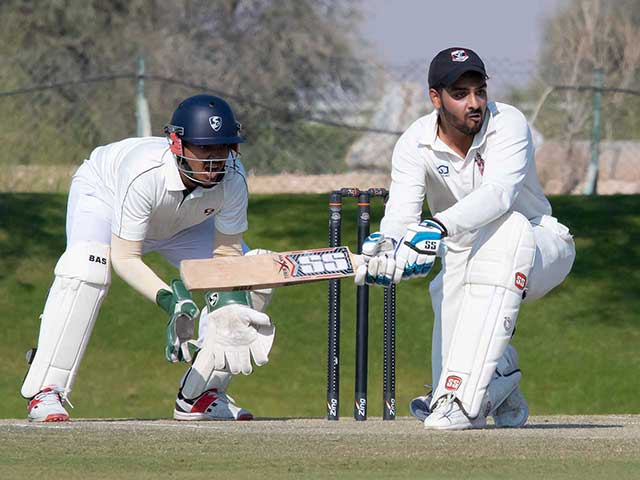 CRICKET

Adult Cricket

AED 2,150

per season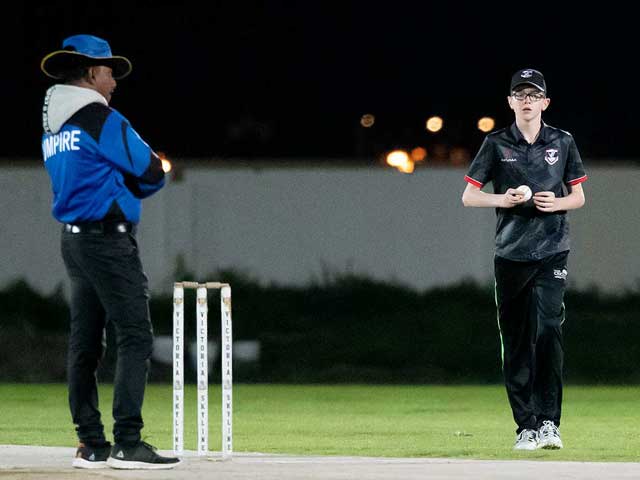 JUNIOR CRICKET (SPECIAL RATE)

U13 - U19

AED 1,150

per season